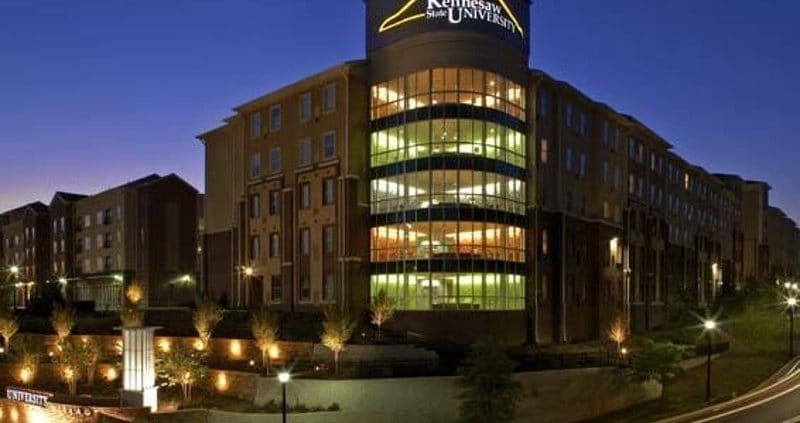 Congratulations to our partner Kennesaw State University for being ranked again as the #1 program in Georgia and in GLOBAL TIER 1 in the Global Executive MBA rankings.
The Executive MBA program of Kennesaw State University has been once again declared as #1 in Georgia, and occupied the 3rd position in the Global Executive MBA Rankings (CEO Magazine 2020).
For the sixth consecutive year Kennesaw's Executive MBA program has been ranked in Global Tier One, the first league of internationally acclaimed programs.
The Executive Master of Business Administration ranked No. 3 in the United States based on CEO Magazine's methodology.
"This ranking is a testament to the quality and caliber of the Coles College Executive MBA program," said Robin Cheramie, Dean of the Coles College of Business. "The Coles EMBA is recognized across the country and around the world now as a powerful educational experience that provides students with a proven route to personal and professional success."
CEO Magazine's ranking takes into account the following criteria: professors' experience, international diversity, class size, participants' work experience, professional development, gender diversity and teaching methods.
In the last five years, Kennesaw State University has become one of the 50 largest universities in the US and the largest in Atlanta, with a total of more than 37,000 students in the two campuses in Atlanta.
The Executive MBA program organized by ASEBUSS in partnership with Kennesaw State University is the first Romanian-American Executive MBA offered in Romania. Over 1,500 Romanian managers and entrepreneurs have graduated ASEBUSS's EMBA courses, becoming the largest community of graduates in the country.
The international component is the main feature that differentiates our Executive MBA program, and offers Romanian and American executives the unique opportunity to work in mixed teams and make decisions in a global business simulation with immediate results in identifying best management practices that each of them can then successfully implement in their own company.
Our team of professors gathers together both Romanian professors – who have attended special training programs at Harvard Business School, Wharton, Stanford, Kellogg Northwestern, MIT or IESE – and American professors from Kennesaw State University, Atlanta.
Our Executive MBA students have relevant management experience, with an average of 7-8 years in leadership positions for the Executive MBA program and 4-5 year for the Entrepreneurial one; we have also registered an increase in the number of female participants which have enrolled in both our programs (35-45% from the total number of our students).
According to our statistics, 45% of graduates have top and middle management positions, 35% are entrepreneurs, and 20% are involved in consulting projects.
Our next Executive MBA class can sign up for the early-booking session until May 10 and benefit from the special discount. For more information, we invite you to contact us at emba@asebuss.ro or 0722 368 602 (Bianca Ioan).
https://www.asebuss.ro/wp-content/uploads/2018/06/newsEngin.16411110_ksunight.jpg
533
800
Bianca
Bianca
2020-04-01 18:07:35
2020-04-01 18:11:35
Kennesaw State University ranked #1