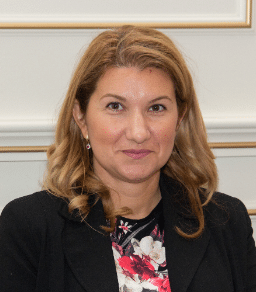 Bianca Ioan
Marketing & Sales Director
Email: bianca@asebuss.ro
Phone: 0722 368 602
Bianca Ioan has broad experience in business education, being constantly connected with key executives in different companies and industries. She is in charge with recruiting candidates for Executive MBA and Entrepreneurial MBA Programs, the collaboration with prestigious US partner universities and alumni relationships. She successfully coordinates the unique Joint International Program with Kennesaw State University – Atlanta, as well as organizes curriculum for residency sessions and other events with participation of American professors. Throughout her career, Bianca worked in diverse cross functional teams, giving her a keen sense of the importance and value of cultural diversity. Bianca Ioan is a member of ASEBUSS Advisory Board.
Read more
In 2008 she launched the EMBA Alumni Evening events- a series of interactive presentations with key business leaders, invited to share their opinions and ideas about interesting managerial issues and concepts, based on their expertise in various industries.
In 2011 she set up the Center for International Business Education and Research, while in 2013 had an active role in launching the second MBA program, dedicated to entrepreneurs and intrapreneurs.
Bianca has a key role in promoting and raising ASEBUSS and Executive MBA program awareness through successful partnerships in order to support innovative business initiatives that highlight alumni success stories as well as strengthen the relationship between the school and the business community.
Bianca is involved in designing career and mentoring support activities and programs for the ASEBUSS alumni network.
She is a founding member of Professional Women Network Association and acted as VP Networking.
Bianca holds an Executive MBA degree from ASEBUSS in partnership with University of Washington, Seattle, USA. She has a BA in Economics from Academy of Economic Studies and various trainings in leadership, PR&communication, team-building and digital marketing. Bianca is certified in Hogan assessment methodology.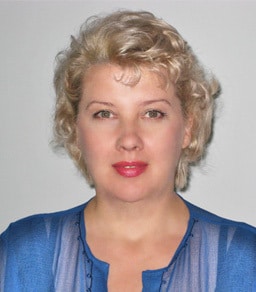 Dana Ghiorghiu
Academic Coordinator
Email: dana@asebuss.ro
Phone: 0724 364 767
Dana coordinates the enrolment process, ensures the support and necessary information for each participant, and plans the GMAT sessions and the admission interviews. She coordinates specific procedures for the educational process, by applying all directives of the national and international accreditation, concerning the enrolment, graduation, students' records and all official documents released by the school. She ensures full support in the organisation of all school's events. Dana has over 10 years experience in the academic field and monitors thoroughly the succeeding of the program according to the actual master law.