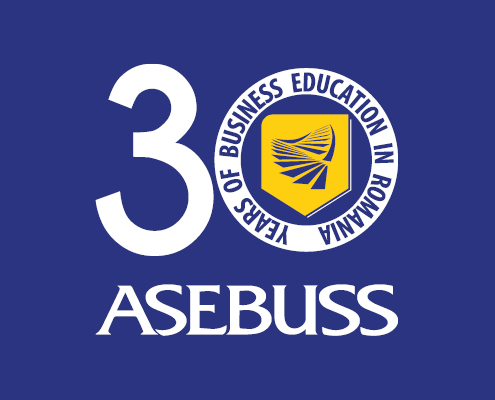 This year marks a significant milestone for our school- ASEBUSS 30th anniversary- a time to reflect on the past and make new plans for the future. Over the past 30 years, ASEBUSS Business School has undoubtedly made a significant impact on the education and development of business leaders in Romania. The school's contribution to the business community in Romania have helped to shape the lives and careers of more than 1500 alumni, a valuable community which has impacted the country's economy and business landscape as well.
Join ASEBUSS in celebrating the 30 years milestone in Romania, by supporting  our anniversary initiatives  and by remaining connected with our school.
Looking forward to welcoming alumni, students, partners and friends at the first two anniversary events in the ASEBUSS 30 years agenda:
The courage to invest in times of crises –  28 February, ASEBUSS location
(participation open to ASEBUSS alumni and students)
Business within the network- 4 April, ASEBUSS Location
(participation open to ASEBUSS alumni and students)
For partnerships and visibility opportunities, please contact Bianca Ioan, Marketing and Sales Director.
#ASEBUSS30 has arrived, stay connected!
https://www.asebuss.ro/wp-content/uploads/2023/01/ASEBUSS-2023-macheta-stire-30-ani.jpg
400
495
Bianca
Bianca
2023-01-31 16:05:23
2023-02-01 07:03:47
#ASEBUSS30 - a new milestone to celebrate!